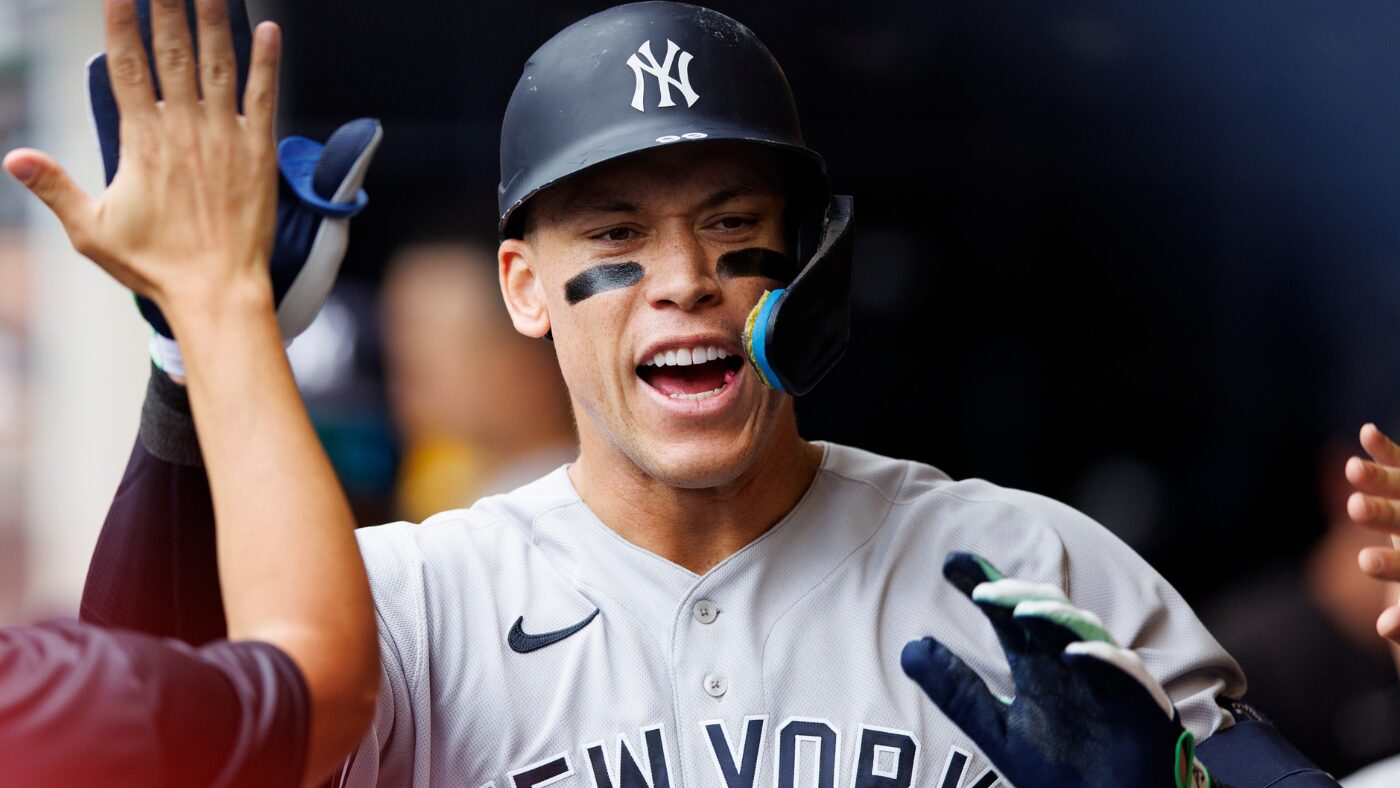 New York Yankees cloutsman Aaron Judge recently became the author of the ninth 60-home run season in the history of Major League Baseball. Here's the company he now keeps — i.e., the all-time single-season home run leaderboard: 
Barry Bonds, 2001: 73
Mark McGwire, 1998: 70
Sammy Sosa, 1998: 66
Mark McGwire, 1999: 65
Sammy Sosa, 2001: 64
Sammy Sosa, 1999: 63
Roger Maris, 1961: 61
Babe Ruth, 1927; Aaron Judge, 2022: 60
Barring the wholly unforeseen he'll soon tie and surpass Roger Maris' American League record for home runs in a season and, heck, maybe even put some heat on the names at the very top of that list above. For now, though, let's savor the present and keep the focus on Judge's joining the 60-homer guild. We'll do that by putting Judge's season in a cursory statistical context. 
Different eras across baseball history yield different conditions, and this affects everything — home runs included. Hitting a homer in 1911 was wildly different from hitting one in 1930, just as hitting one in 1968 was nothing comparable to hitting one in 2000. Heck, even hitting one in 2017, when Judge's current teammate Giancarlo Stanton cracked 59 of them, was an easier feat than hitting one this year. 
So with that in mind let's undertake a brief walking tour of Judge's season in comparison to those of his 60-homer peer group. 
Judge is dominating his peer group like no one else 
At this writing, Judge's 60-homer mark doesn't just lead the league, it lords over it. In second place is Kyle Schwarber of the Phillies with 40 home runs. If that margin holds up over the remainder of the regular season, then Judge will become the first slugger to lead the majors in home runs by a margin of 20 or more since Babe Ruth in 1928 paced the entire league by 23 homers. No player has led the majors by even 14 homers since Jimmie Foxx in 1933. Judge this season is dominating all comers at a level not glimpsed in almost a century. 
Judge's 2022 season doesn't owe much to his home ballpark
Yankee Stadium is rightly known as an accommodating environment for sluggers. However, the tendencies of Judge's home ballpark in the Bronx haven't aided his home run tally all that much in 2022. First, he's a right-handed batter, and Yankee Stadium benefits left-handed home run hitters more than it does right-handed batters, thanks in large measure to that short porch in right field. There's also this:
Click Here to Read the Full Original Article at CBSSports.com Headlines…