Depending on what happens with Jacob deGrom's free agency — which remains shrouded in mystery — the Mets are either going to have to engage in a massive rebuild of their starting rotation or a moderate one.
As things currently stand, only Max Scherzer and Carlos Carrasco are guaranteed to be in the rotation to open the 2023 season.
In addition to deGrom, Chris Bassitt and Taijuan Walker are also free agents, though the writing seems to be on the wall that Walker will be playing elsewhere in 2023.
In the event deGrom leaves, should the Mets look to replace him with another ace or seek to build the rotation in a different way, with Scherzer at the top followed by four guys who don't have ace upside?
If the Mets want to go for another ace, Justin Verlander — whose possible Mets fit we examined here — could make a lot of sense if he's willing to leave the Houston Astros.
The only other free agent out there who profiles as a top of the rotation starter, unless you think Japanese free agent Kodai Senga qualifies, is Carlos Rodon.
So, if the Mets lose deGrom, should they target Rodon?
CONS
The first warning sign that jumps out about Rodon is his injury history. Rodon's career, until the 2022 season, had been pockmarked by various health issues — some of the very serious variety.
Rodon was slowed by biceps bursitis and shoulder inflammation in 2017 (which required offseason arthroscopic surgery on his shoulder), shoulder issues again in 2018, and Tommy John surgery in May of 2019. During the 2021 season, Rodon dealt with shoulder fatigue in August that resulted in an alarming velocity dip upon his return.
Rodon got through the 2022 season without incident, but was handled with kid gloves by the San Francisco Giants, starting on regular (four days) rest just 10 times in 31 starts as he tossed a career-high 178 innings.
As far as innings, 2022 was the second time during his eight year-career that Rodon threw 165 or more. He threw just 132.2 in 2021 in his first full year back from 2019 TJS, was limited to 120.2 innings in 2018, and 69.1 innings in 2017.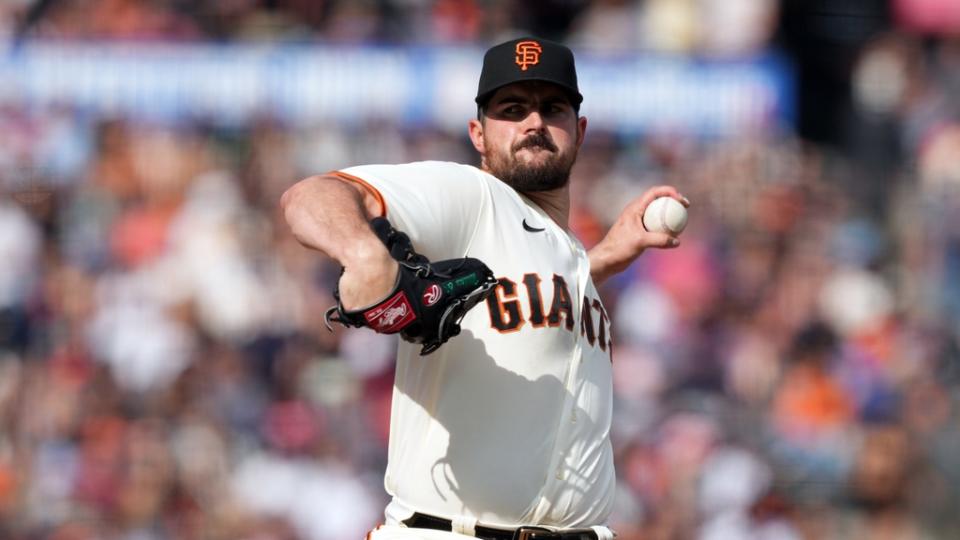 When it comes to the many injuries Rodon has dealt with, it isn't fair to ding him too much for having TJS. Many pitchers — including Verlander and deGrom — go through it and come out just fine on the other end. But Rodon's…
Click Here to Read the Full Original Article at MLB Baseball News, Scores, Standings, Rumors, Fantasy Games…