There's a reason Steve Cohen said the Mets needed one more hitter when they reached a deal with Carlos Correa (before that deal fell apart). It's because they do. Agreeing to a one-year deal with Tommy Pham, who could be perfectly fine as a fourth outfielder/DH, doesn't qualify.
And finding the final, needed piece for the offense is on Billy Eppler and a very capable front office.
Before coming to terms with Pham, the Mets — per SNY's Andy Martino — made an aggressive offer to outfielder Adam Duvall, who agreed to a one-year, $7 million deal with the Boston Red Sox.
Duvall, like Trey Mancini and Andrew McCutchen — two other Mets targets who recently signed elsewhere — is far from perfect. But he would've given the Mets an outfielder with serious power potential who is also a plus defensively.
Pham, who has slashed just .231/.324/.372 over the last three seasons (though he has hit left-handers well) and struck out a ton last season (167 K's in just 554 at-bats), was in the ninth percentile in 2022 when it came to Outs Above Average. So he'll be a bit player for the Mets, or at least he should be.
Maybe the Mets didn't have a shot at Duvall because the Red Sox are giving him their starting center field job. Perhaps they didn't want to go to two years for Mancini. As far as McCutchen, it seems that he simply wanted to go back to the Pittsburgh Pirates, where it all started for him. And like Pham, McCutchen would've profiled as a bit player for the Mets.
Currently, the Mets have power deficiencies in left field and behind the plate. And despite Eppler's comments on Tuesday that Eduardo Escobar had a good season in 2022, the truth is that he didn't. He had a damn good September after being ice cold for most of the season, but third base is a question mark entering the 2023 season.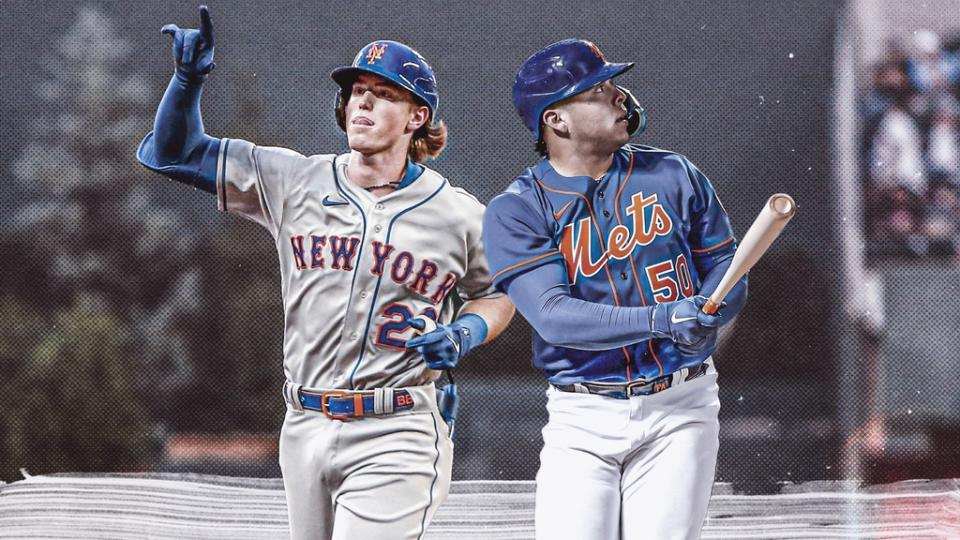 Yes, the Mets were a very good offensive team in 2022, when only four teams in baseball scored more runs than them. But their offense was way too reliant on contact and did not have enough power. And that issue reared its head many times before the lineup went largely comatose during their NL East-deciding sweep at the hands of the Atlanta Braves late in the season and their three-game loss to the San Diego Padres in the Wild Card Series.
Going into the offseason, one of the main things the Mets needed to do was add more punch to the lineup in the…
Click Here to Read the Full Original Article at MLB Baseball News, Scores, Standings, Rumors, Fantasy Games…