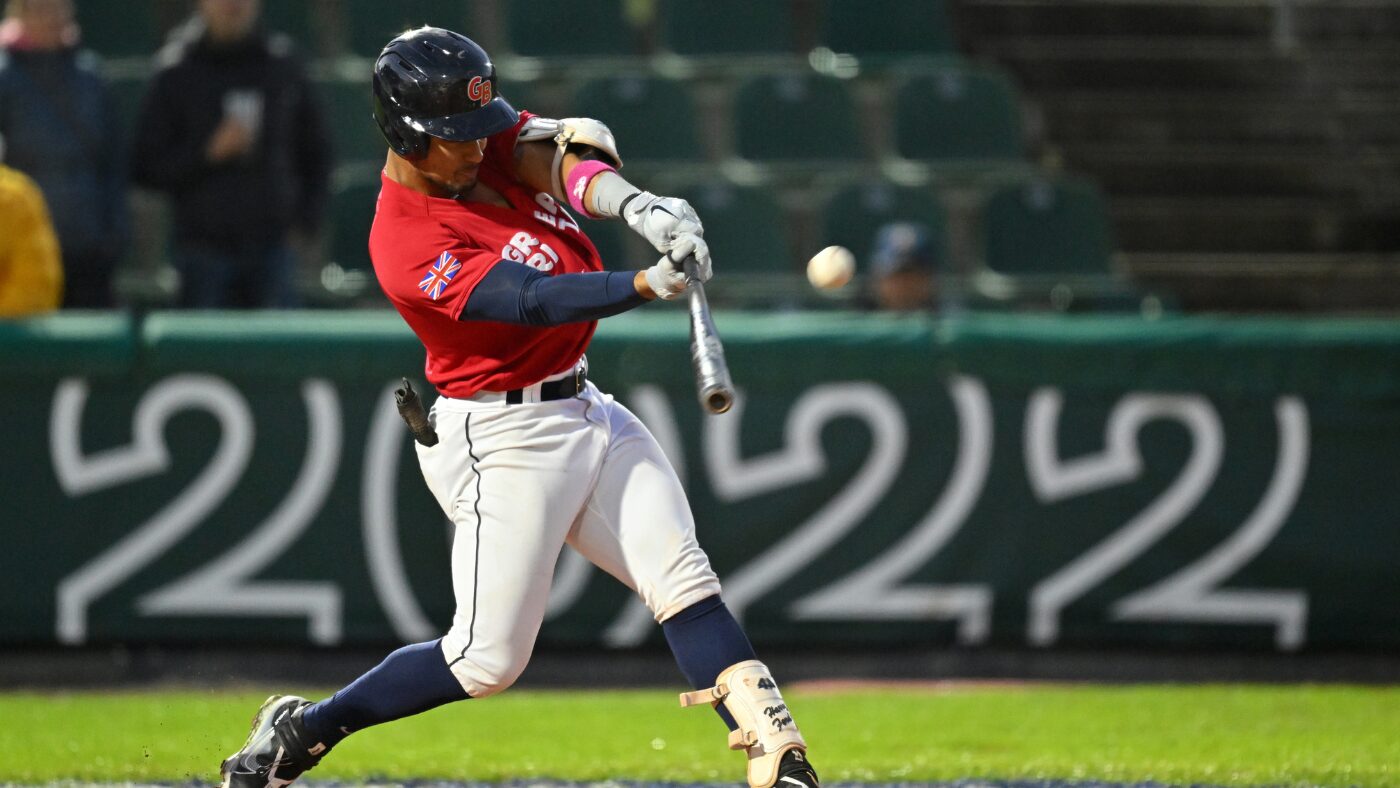 Major League Baseball's offseason is in full swing, and that means everyone is thinking about the future. In most cities, that means next season; in some, though, it means the bigger picture, the next three to five years. You're either selling wins or you're selling hope, the old saying goes. We here at CBS Sports like to provide as much hope as we can around this time of the winter by evaluating each team's farm system.
Of course, that doesn't mean every team has an equally good farm system — some, as you'll find out throughout this process, are lacking in that respect. It does mean, nevertheless, that CBS Sports will be spending the next few weeks examining the top three prospects in each organization. We define "prospects" as retaining their rookie eligibility for the 2023 season, so if a young player is missing that's likely why. 
These lists and evaluations are formed following conversations with scouts, analysts, and player development types. There's also firsthand evaluation and bias thrown into the mix. Keep in mind that player evaluation is a hard task, and it's fine if you disagree with the rankings. These are opinions, and they have no real bearing on the future. You can check out our winter top 20 list by clicking here.
With that in mind, let's get to it by dissecting the Seattle Mariners.
1. Harry Ford, C (2023 seasonal age: 20)
Ford, the 12th pick in the 2021 draft, is attempting to beat the odds by becoming the ever-rare first-round prep catcher to work out. So far, he's doing a good job. Ford, who earned draft-year comparisons to Daulton Varsho because of his offensive upside and above-average athleticism, batted .274/.425/.439 with 11 home runs and 23 steals (on 28 tries) in 104 games in A-ball. He also threw out 27 percent of attempted thieves while showing promise as a receiver. It should be noted that the Mariners split Ford's playing time between catcher and DH, meaning they'll have to build up his workload over the coming years before he's ready to don the tools of ignorance on a most-days basis. Still, you can label his heretofore development as a success.
2. Cole Young, SS (2023 seasonal age: 19)
The Mariners chose Young with the 21st pick in last summer's draft. Although he was often overshadowed by his prep peers with higher ceilings, there's a lot to like about his game. There's not much flash here, but he has a good feel for making contact and…
Click Here to Read the Full Original Article at CBSSports.com Headlines…