For Edwin Diaz, the Mets, and every Mets fan, a nightmare played out in real life on Wednesday night after Diaz shut the door to secure Puerto Rico's exhilarating win over the Dominican Republic in the World Baseball Classic.
The sight of Diaz sitting on the field, attempting to walk but failing, being carried off, and ultimately being taken to the clubhouse in a wheelchair felt surreal. It couldn't be happening. But it was happening.
What made Diaz's injury even harder to take was that it didn't occur while he was playing baseball. It happened while he was celebrating with his teammates, jumping up and down after a win over their rival.
Before we discuss what Diaz's likely season-ending injury means for the Mets, a few thoughts on the WBC…
The tournament means a ton to the players, especially those from baseball-crazed countries. That includes Diaz and his Team Puerto Rico teammate Francisco Lindor. It includes Eduardo Escobar, who is playing for Venezuela, and many, many others.
At the same time, the kind of injury that happened to Diaz while he was participating in a tournament that meant literally nothing to the Mets would almost certainly not have happened at spring training — the Mets' one-time fake World Series celebration in 2021 notwithstanding.
It's OK for fans to recognize how much the players care about the WBC while being distraught and angry over an injury that happened after a game that didn't matter to the Mets.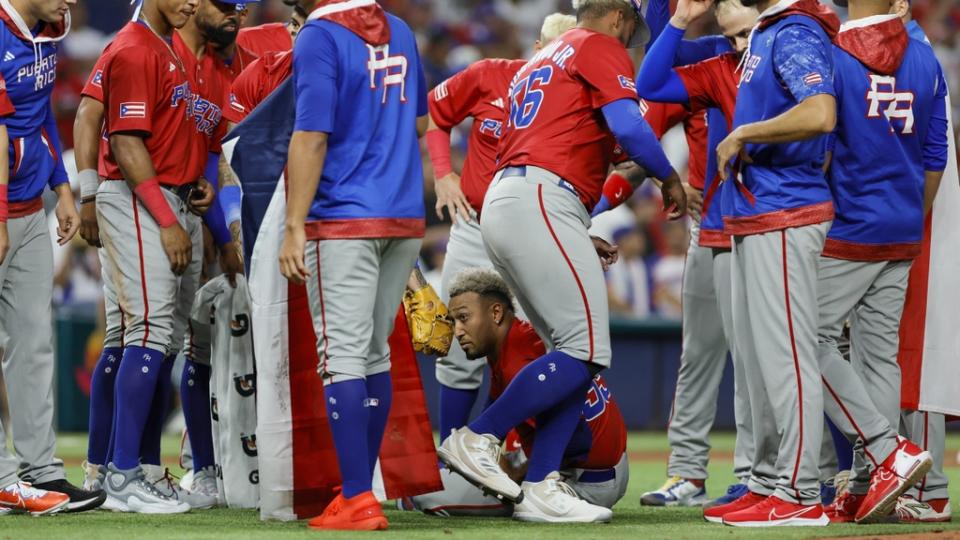 Diaz is literally irreplaceable.
The Mets losing him, likely for the season, is among the worst things that could've happened to them, along with an injury of this possible severity to Lindor, Pete Alonso, Justin Verlander, or Max Scherzer.
Diaz, the best and most dominant closer in baseball, is easily one of the Mets' five most important players. It can be argued that he's one of their three most important. And for a team that is uniquely all-in and has serious World Series aspirations, losing a lockdown closer with wipeout stuff could hurt the most in the postseason.
With all that said, and as big of a gut punch as this is, the season is not over and the Mets' World Series hopes have not disintegrated.
It was of…
Click Here to Read the Full Original Article at MLB Baseball News, Scores, Standings, Rumors, Fantasy Games…