The Dodgers have latched onto the little signs of progress this spring, the promising moments when Jason Heyward's new-look, retooled and continued "work in progress" swing, as manager Dave Roberts called it, has looked more like a finished product at the plate.
Such as when the veteran outfielder hit two home runs in the first week of spring training.
Or during live batting practice sessions at the start of camp, when he laced line drive singles the other way.
Freddie Freeman started to believe all the way back in January, when he and Heyward hit together for the first time this offseason at Freeman's old El Modena High field in Orange County, taking flips from Freeman's dad, Fred, and launching them around the outfield.
"His first ball was a missile off the center-field wall," Freeman, a longtime friend of Heyward's going back to their days as young players with the Atlanta Braves, recalled. "It was the sound you heard 15 years ago, where you're like, 'Wow, this guy is special.' "
It's been enough for Heyward, who signed a minor league deal with the Dodgers this winter, to lock down a likely spot on the club's opening day team.
Even though his camp performance has tailed off the last several weeks, and he remains no guarantee to produce during the regular season, it appears increasingly clear he'll have a role to play in the Dodgers outfield in 2023.
"I think it's a safe bet," Roberts said of Heyward's chances of making the major league team. "He's come to spring training with this new revamped swing that, it looks like he's done it for a long time."
Heyward's mechanics have undergone a major makeover from last year, when prolonged offensive struggles and a nagging knee injury led the Chicago Cubs to release him with one season left on an eight-year, $184-million deal.
His hands are now lower and further back in his setup stance. His bat path is shorter and flatter than it used to be. And when everything has clicked, he's been able to cover more parts of the plate and adjust to off-speed pitches, key factors during his auspicious four-for-10 start to Cactus League play.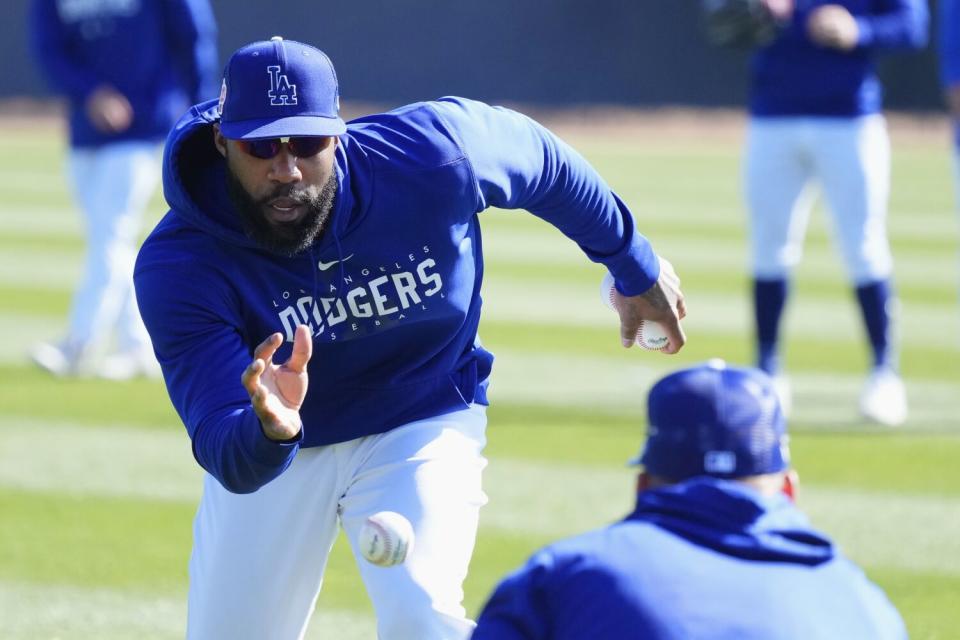 Click Here to Read the Full Original Article at MLB Baseball News, Scores, Standings, Rumors, Fantasy Games…