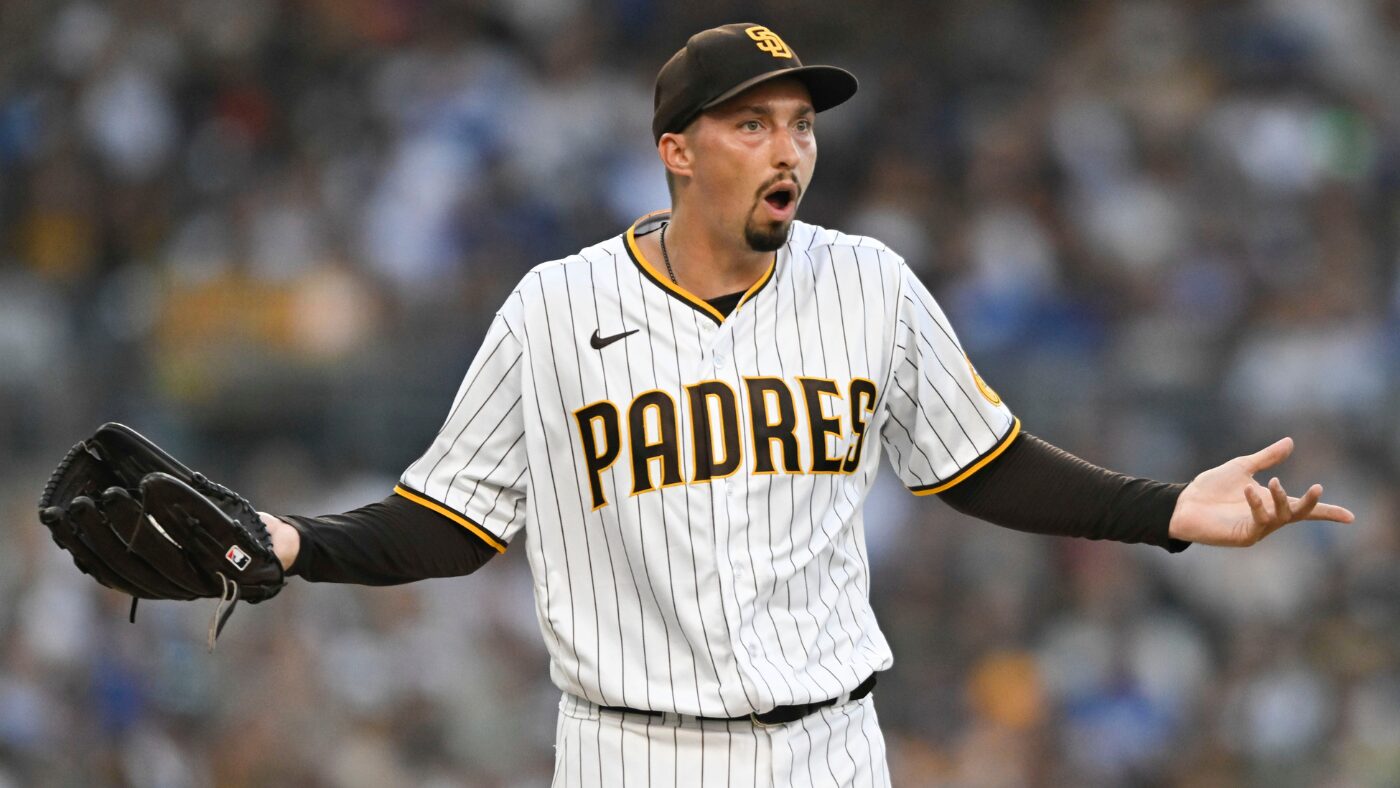 Major League Baseball's free agency is open for business, and that can mean just one thing: it's time to partake in rampant speculation until deals start getting signed. As such, CBS Sports will be spending the next few weeks attempting to identify the market for several of the winter's top free agents.
Today's focus is on NL Cy Young Award winner Blake Snell. Snell took home the honor Wednesday night after his terrific season in San Diego (14-9, 2.25 ERA, 234 strikeouts in 188 innings). For his career, he's posted a 3.20 ERA (127 ERA+), a 2.71 strikeout-to-walk ratio, and 21.1 Wins Above Replacement. CBS Sports recently ranked Snell as the sixth-best free agent available this offseason. Here's what we wrote at the time:
Here's a complete list of pitchers who have won the Cy Young Award in each league: Gaylord Perry, Pedro Martinez, Randy Johnson, Roger Clemens, Roy Halladay, and Max Scherzer. Snell might join that group this winter, even if it feels wrong to see his name in that class. There's no knocking his bat- or barrel-missing abilities, but his control leaves a lot to be desired. He threw fewer than 60% strikes this season, and his walk rate was nearly one of the 20 highest posted by a starting pitcher in the Expansion Era. The central conflict in Snell's game is that he's as chase-dependent as any starting pitcher — fewer than one-third of his secondary pitches were located within the zone — yet his coercive ability grades as below-average statistically. That combination leads to a lot of deep counts and a lot of early exits; this season marked the second time that he's a) started 30 or more games and b) cleared 140 innings. Snell's stuff has allowed him to overcome, and for all we know, that'll continue to be the case. Still, you can't blame anyone who develops the collywobbles when they think about the left-tail possibilities of his skill set.
Which teams seem likeliest to pounce on Snell? Here are five guesses.
The Reds have an obvious need for another above-average starting pitcher. Snell, even with his risks, qualifies as that. We're just not so sure the Reds will be fishing at the top of the market. They have the financial flexibility to do so if they want, however, thanks in large part to a young roster. They also have the competitive motivation, having fallen just short of a wild-card berth.
New boss Craig Breslow, largely credited with spearheading…
Click Here to Read the Full Original Article at CBSSports.com Headlines…